Posted in
Blogging
,
Science
,
Wonder Wonder
on April 30th, 2013 by glennm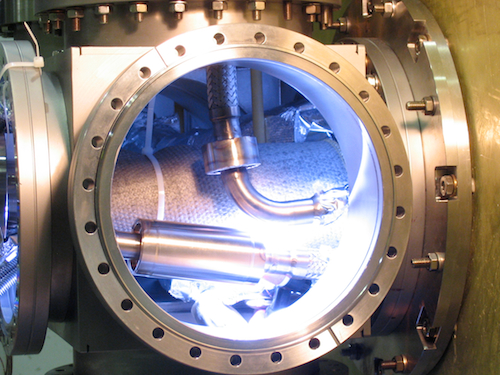 How deep does the asymmetry between matter and antimatter go? Each type of particle (electrons, protons, etc.) have antimatter partners: positrons, antiprotons, and so forth. These antiparticles have an opposite electric charge (unless they're neutral), but otherwise behave much like their matter counterparts. But one interesting question remains unanswered: does antimatter possess antigravity, experiencing a repulsive force when matter experiences attraction? And, even if antimatter experiences plain old gravity, does it behave in exactly the same way as matter does?
glenn's tumblr | Does antimatter fall up?.
I've been a fan of theoretical physics for years. It stared with Albert Einstein's book Relativity: The Special and General Theory and continued — now decades ago — with God And the New Physics by Paul Davies. To even consider that humankind could harness the power of antimatter to overcome the force of gravity (the weakest of the four fundamental forces, but the one we know best) is barely comprehensible.
Related Posts:

Tags:
Einstein
,
physics
,
religion
,
Science
,
universe