Posted in
Blogging
,
Boob Tube
,
Golf
on August 11th, 2013 by glennm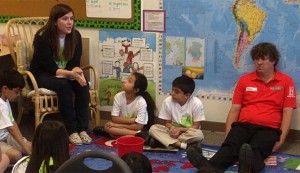 Laconic is an understatement for Jason Dufner. The man may not even fog a mirror. But he played within himself and won the PGA Championship today. Can't stand that waggle, though!
Dufnering meme Takes Internet by storm | Golf.com.
For every Tiger Woods whose preternatural ability is accompanied by an outwardly pathological sense of competitiveness, it's nice to enjoy a Jason Dufner, a humdrum everyman whose finest moment before winning the PGA Championship on Sunday might have been a widely circulated meme in which he appeared to be slumped against the side of a classroom, zoned out in a purely apathetic malaise.
Jason Dufner: PGA Champion, Everyman Golfer | WSJ.
Related Posts:

Tags:
Golf
,
PGA