efore the modern Internet, website indices were an essential guide to navigation. They're not that relevant anymore, especially in an era of Web and email-shortened attention spans. Nonetheless, here it is, the ultimate guide to Glenn's Web. (Note my original, now-amateurish, header image to the right!)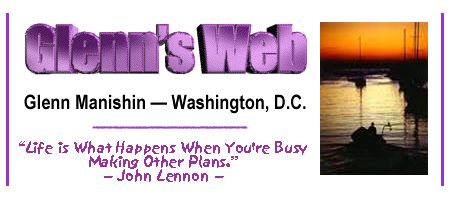 Professional Propaganda
[prä-peh-'gan-dah] — facts or rumors spread to further a cause.
n my business life, I am an attorney concentrating in antitrust, intellectual property, communications and technology policy, and complex litigation. LexDigerati offers a legal profile, practice overview, resume, articles and blawg, as well as media appearances. Check out my PowerPoint presentations on such cutting-edge technology policy issues as software antitrust and Internet regulation.

Photography
hotography is one of my real passions. Here I've included a gallery of my favorite digital compositions, family photo albums and a link to my Flickr and Facebook photostreams, as well as some classic action photos drawn from more than 30 years of skiing world-wide.
Formula One
ormula One Art & Genius is one of the pioneering non-commercial Web sites devoted to Grand Prix motor racing. First launched for the 1996 F1 season — with nearly 1,000,000 unique visitors since then — this enthusiast-designed site is still the work of just one passionate Formula One aficionado. After undergoing extensive renovations in 2010, F1A&G remains a current and historical tribute to the passion, heroism, glory and tragedy that for seven decades have made Formula One racing the world's greatest stage for drivers, their machines and the people who admire both.
Some Random Content
place for the rest of my stuff!! Meander through an eclectic collection of (rather dated) "cool web links," awards won by Glenn's Web in the very early days of the Net, and the records from my Players Football League, a trend-setting fantasy football game launched in the pre-Web — fax machines! — dark ages of 1984.
Genealogy
he Manishin-Baizman-Silberstein-Gordon Genealogy Archive offers the results of more than 20 years of research into a surprisingly long and wide family tree, tracing the four principal families of my ancestry through a century and a half around the globe from the "Old Country" to the New World. It's a lot easier today with Geni.com and other Internet databases, compared to the microfiche and snail mail research techniques used when I first began exploring.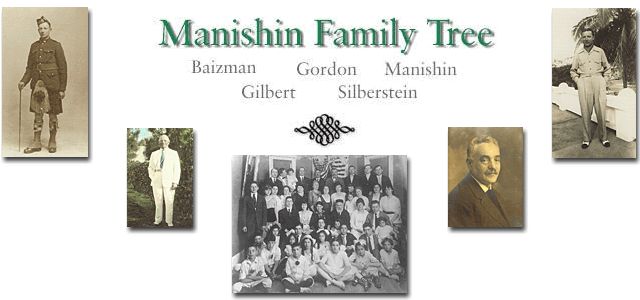 Internet Community
he Web is not about technology, it's about human creativity and community, people learning about others and the world around them. The future is here today. Reach out and touch someone!